In a perfect world, no one would need to borrow money, but this is far from realistic as everyone has a situation when an expense pops up unexpectedly, usually at the worst time. For most payments like your car breaking down or a bill being higher than you first thought, sometimes you may need cash in a hurry, so you might consider taking out a payday loan.
Many people are anxious when it comes to borrowing money, and taking out a new loan from any company can come with dangers, but if you do your research, find out how payday loans work and make sure you can make repayments then this type of loan could be for you. One of the temptations when taking out a loan is to take a larger sum that you really need. We recommend borrowers to take only the amount that they need so that they do not have problems with repayments.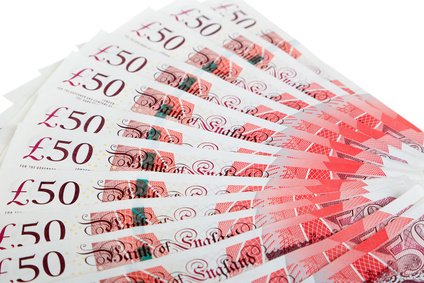 What is a Payday Loan?
Payday loans are short-term loans that are usually used to tide you over until your next payday. They are normally paid into your bank account on the same day that you apply and you can get anything from £50 to £1200 but this varies from company to company.
Do I qualify for a Payday Loan?
If you are 18 years old or older, in full or part-time employment (and now even temporary or contractual employment) and earning more than £500 a month, you are more than likely to qualify for a loan. All you then need is a bank account for a company of your choice to pay the loan in, with a debit card for you to repay.
You need to:
Be over 18 years old
Be in full, part-time, contract or temporary employment
Be a UK resident
Have a bank account with a valid debit card
Be paid by direct deposit, into your account
Take home over £500 a month
How much will I have to repay?
Loans are generally charged at £25 for every £100 that you wish to borrow although some lenders do charge more. It is always advisable to check all terms and conditions before taking out a loan, as some companies can sneakily hide additional costs. Although you can defer payments, we do discourage you doing this, as it is cost effective to pay off your loan as soon as possible.
Another aspect of these types of short-term loans that many people find daunting is the high APR. Most companies have a very high APR but you have to bear in mind that this APR is a measure of annual interest, and these loans are only short term. Only using APR when considering a cash advance is a bit like seeing how much it would cost to rent a film using the theoretical cost if you were to keep it all year!
When will I get my loan?
Most great payday loan lenders will design payday loans with you in mind, they are easy to get and repayment is automatic. As soon as you have applied online, you will get a loan approval decision. Terms of your loan and payment will usually be sent directly to your bank account within few hours of application. All you have to do is make sure that you have enough money in your bank account on your next payday and it will be taken out automatically. Simple. [Read more…]