Did you know that according to recent research, only half of new businesses survive? This means that if you are planning to start a new business then you have a 50% chance of making it.
Of course, you have to work on increasing your chances of survival. One way to do this is by learning why businesses fail. You can then apply this knowledge not to make the same mistakes.
According to recent data, here are 4 major reasons why new businesses fail.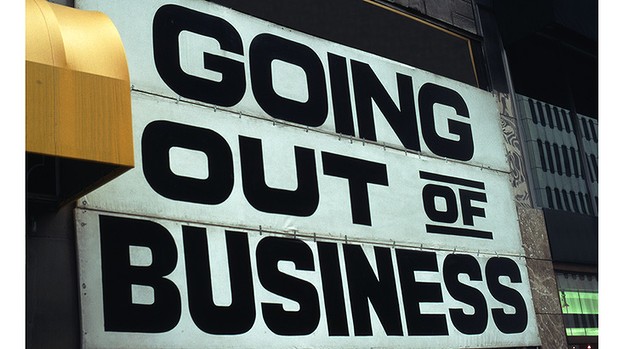 1. Poor Management Of Finances
You need to stay updated on the inflow and outflow of money. Without this information, you will not be able to handle your finances well. Research has shown that 30% of new businesses lose money.
Sometimes new businesses don't have the skills to manage their expenses, do taxes, or manage cash flow. Of course, you can easily avoid this.
Solution: Hire a professional accountant and if you can't do that then use accounting software. This way all your records will be in one place and you can utilise this data to manage your finances well.
2. Failure To Understand Target Audience
To penetrate any market, you need to understand audience behaviour. This can only be understood through data and metrics. Customer experience is a major factor in maintaining brand loyalty and so you need to provide a unique experience.
This can't be done unless you understand your customer preferences, behaviours, and needs to strategise effectively.
Solution: Always be updated with the latest trends and market research. Integrate an effective customer relationship management (CRM) system to enhance customer experience by understanding key data.
3. Poor Leadership Skills
Management is the glue that holds the business together. Ineffective management can lead to grave repercussions such as the failure of the business. When leaders don't have the right skills or vision to lead their organisation then slowly it starts failing.
This is one of the reasons why new businesses fail. Many people don't have experience in leadership positions and so this leads to bad decision making which leads to failure sooner or later.
Solution: If you haven't been a leader before then take training to improve your leadership skills. If you don't want to do that then see the various businesses and their leaders. Learn their practices and implement them.
4. Poor Marketing Tactics
Marketing is the key to success. Did you know that when a potential customer is on your website you only have fifteen seconds to impress or they will leave?
Understanding small information like this is important to create a strategy that targets your customers effectively. New businesses fail because they don't have the right marketing skills to enter the business landscape.
Solution: Invest in branding and have a strong marketing team to take your organisation ahead. Your marketing team will be your strongest asset so invest correctly.
Final Words
These are the four main reasons why all new businesses fail. You can avoid these mistakes by implementing effective solutions for your new startup.
Get everything for your business in order, pick a great location for your office, and implement all these tips to be successful!