The finance sector is one that contributes a significant amount to the UK's GDP. For this reason, finance professionals are in high demand, especially ones who have made noticeable strides in the industry. One inspiring company that has stood out this year, especially in the UK, is Portafina.
Established in 2009, Portafina focuses on offering expert advice to help people plan for life after retirement, simplifying the pension journey and ensuring customers make the best decisions for their circumstances. The business has had an excellent year, with a remarkable level of business growth and received public recognition from three significant media platforms as a result.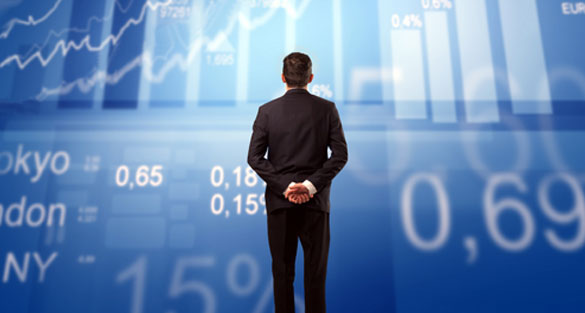 The Financial Times Future 100 List
One of Portafina's significant achievements for 2018 was making it onto the Financial Times Future 100 List in October. They received a feature on such a prestigious list as a result of the positive contributions they have made to the environment, society, diversity, or technology. What's more, Portafina was also included on this list because they were seen as having a commitment to diversity, which is a necessity for any successful company in this day and age.
The Financial Times Adviser Top 100 List
Adding to their achievements, the Financial Times also selected Portafina for the Financial Times Adviser Top 100, labelling them as a leading financial adviser in the UK. This accolade can be attributed to their ethical approach to finance and customer care.
KM Media Group's MegaGroups Top 50 List
Portafina was also featured on KM Media Group's MegaGroups Top 50 List, due to being recognised as one of the companies fastest growing private companies based on business growth and turnover concerning both profits and loss.
This growth can be attributed to their ability to provide financial information that is easy to access by the masses and their focus on ethical approaches to finance and customer care. Knowing their approach to the finance industry and keeping things simple is also what has helped them see this level of success.
Future Growth Opportunities
In order to give back and extend helping hands to aspiring financial professionals, Portafina has recently created a website that will equip future financial advisers with useful information. This site is dedicated to helping individuals who are interested in beginning a career in finance and would like to understand how they work.
Portafina's hiring policy has a focus on helping other people and they adopt a personal approach. They're looking for individuals with the right drive and motivation as they expand their budding company. According to Jamie Smith-Thompson, the Managing Director at Portafina:
"While training and experience obviously play key roles in developing your skills, this can be trained over time. Being a friendly, keen and determined team player is what stands out for us."
In light of this, if you fit this description and are looking for an exciting new opportunity, you should visit Portafina's new job site today.
This is a perfect time to jump on board and join their company because they truly are making their mark in the finance industry and opening doors for aspiring finance professionals. To find out the latest news and learn more about how to improve your financial future, follow Portafina on Facebook. You can also stay in the loop by following @Portafina UK on Twitter, Portafina Youtube and Portafina Facebook too.